Digital Video Editing Course with Synergy Sports
Learn the tool that all 30 NBA teams use
When NBA teams have a job opening they are flooded with applicants of all ages and experience levels. How do they choose who is right for their organization? Often by looking for candidates with a unique skill profile, something in their resume that sets them apart from the rest of the stack.

Digital Video Editing with Synergy Sports is exactly the type of differentiating skill basketball teams and leagues look for. Every NBA and WNBA team uses Synergy, as well as NCAA men's and women's basketball teams, Olympic teams, International League teams, and multiple media outlets -and yet - not many people have this skill.

SMWW will help you stand out from the crowd by learning the technology basketball teams need!

Our 8-week online course is taught by James Kerti, who is also a proud graduate of our SMWW Basketball GM and Scouting course. This is the only Synergy Sports training course available – let me repeat - this course is the only way to learn this skill outside of working for a team that uses it.

Unlike most online classes, we focus our program on audio chats directly with your course mentors, which allows you the opportunity to build personal relationships and rapport with these successful leaders in the world of digital video editing. After completing our Digital Video Editing course, we will help you redesign your resume to highlight your new skills and include that you have been taught first-hand by James Kerti. Now that is powerful!

Learn this skill and change your entire career outlook.
NEXT START
DATE
January
27

Weekly Live Audio Chats
with James Kerti

Mondays: 5 pm PST/8pm EST


Class size limited to 10 Students

8-week Online Course
Access to the SMWW Network
Resume Enhancement
Career Advice for
Years to Come!
Why You Should Take Our Digital Video Editing with Synergy Sports Course
Mastering digital video editing and scouting using the latest technology is your front door into the industry - want proof?
Sam Presti, General Manager of the Oklahoma City Thunder started out with the San Antonio Spurs as a Video Assistant
Ryan McDonough, General Manager of the Phoenix Suns started out with the Boston Celtics as a Video Special Assistant
Erik Spoelstra, Head Coach of the Miami HEAT began his career as a video coordinator with the HEAT
Frank Vogel, Head Coach of the Orlando Magic began his career as the head video coordinator of the Boston Celtics

Many other player personnel executives, GM's and coaches began their basketball career using cutting-edge technology like Synergy to evaluate players and assist coaches and scouts.

This one skill will set you apart from the crowd.

"The Synergy program is your ticket into the game," says Mark Warkentien, New York Knicks Director of Player Personnel. "The older NBA guys aren't interested in the video side; the technology scares them. Video is where a mere mortal can get into the game. Knowing Synergy inside and out will more than help you with your first job."

If you dream of a career in professional or collegiate basketball, learning Synergy is your best shot, especially for these roles:
Video Department
Video Coordinator or Asst. Video Coordinator
Coaching
Scouting
Player Development
Player Personnel
Director of Scouting
Assistant General Manager
General Manager

Our Digital Video Editing course will teach you a skill that is in high demand, and help you stand out from the pack of sports industry job seekers.
What You Can Expect From Our Digital Video Editing with Synergy Sports Course:
When digital video scouting is paired with basketball analytics, you have an incredibly powerful resource which helps determine in-game philosophy, on-court combinations, opponent strengths and weaknesses, and overall player evaluations.

As they say – the tape never lies.

Coaches and scouts use Synergy to analyze video footage of practice, games, and workouts which helps them refine their coaching, game planning, and team evaluations. Knowing this technology can be the difference maker in your sports career.

Our Digital Video Editing course with Synergy Sports is truly a one-of-a-kind opportunity to learn the skills, insider secrets and master the technology that basketball teams demand when hiring new video department personnel.

Learn important team processes like:
When a game ends, who is responsible for breaking down the film?
Who prepares the tape for coaches to game plan with?
How do scouts prefer film "cut up" on players?
How to scout opponents and assist players with their individual match-ups
Receive training on creating edits for player personnel and scouting, advance scouting, team and player development, and halftime adjustments.
Learn to identify from video analysis why a player or team is successful or unsuccessful in an aspect of the game

Our Digital Video Editing Course is designed to give you a technological skill set that will distinguish you from others when applying for jobs in the video department of a professional team.

Sports Management Worldwide's unique partnership with Synergy Sports Technology gives you an advantage others don't have since we are the only publicly available training program for Synergy Sports technology.

Upon completion of the course, you will be trained and ready to make a difference in the operation of a sports organization. In addition, students will have hands-on experience in the field of sports video editing to add to their resume.

Learn to use the tools the pro's use and improve your career path!
Sports Jobs This Course Will Prepare You For
Digital Video Editing is an essential part of every professional and college team operation – it assists in all levels of scouting, recruiting and team analysis. Upon completing this course you will be prepared to work for teams and sports organization in roles like these:
Video Coordinator (NBA, NFL, MLS, NHL, MLB, NCAA)
Recruiting Coordinator
Scouting Coordinator
Sports Performance Coach
Recruiting Analyst
Director of Athletic Digital Media
Scouting
Production Assistant
Associate Producer
Operations Assistant
Meet Your Course Mentors
James Kerti - HoopsThink Scout, SMWW Alum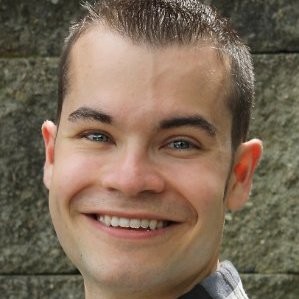 James Kerti is a basketball scout and consultant who has offered strategic advice and recommendations regarding personnel decisions and organizational future to 50+ college and NBA teams since 2012. Topics of focus include player and asset valuation, market analysis, salary cap management, film review and analysis, draft and free agent strategy, and live scouting college practices and games including background interviews. He completed Sports Management Worldwide's Digital Video Editing with Synergy and Basketball GM & Scouting courses. He participated in a panel on scouting at Sports Management Worldwide's Basketball Career Conference in Las Vegas in 2013.
Dr. Lynn Lashbrook - President and Founder of Sports Management Worldwide

Dr. Lashbrook has outstanding academic qualifications, and over thirty-five years of combined experience as an educator, coach, athletic administrator, and a registered agent. Dr. Lashbrook manages the SMWW Agency representing over 200 Agents and hundreds of athletes worldwide. Dr. Lashbrook has hand on experience and active interaction with team and club manager's, scouts, sports business executives including major endorsements, player contracts, sponsorships, and all SMWW Sports Agency activities. Because he is still in the industry, his teaching is up-to-the-minute and addresses the issues in professional sports today. Dr. Lashbrook emphasizes integrity and ethics in his curriculum and weekly interactive audio chats. You will love his motivational style and passion to improve the sports management industry.
Why Synergy Sports is Such an Important Technology to Learn
All 30 NBA teams, the WNBA and NBA Development League, hundreds of International basketball teams and thousands of college and universities, (NCAA & NAIA) use Synergy Sports Technology.

Synergy is one of the most sophisticated video and statistical tools in sports, and knowing this technology is a perfect way to launch your career in professional sports. Imagine for a moment you are competing against 75 people for a job opening with the Boston Celtics or the Chicago Sky, what do you have that will make you stand out against that crowd? Charisma, GPA, and passion only get you so far, you need tangible skills that teams need. Synergy Sports is that tangible skill.

"After coaching for over 20 years, 11 in the NBA, it became clear to me that it's not just about having lots of data it's about having the right data," says Garrick Barr CEO of Synergy Sports Technology. "At Synergy we are dedicated to giving GMs, coaches, and fans the right data to develop and evaluate players, predict player performance, and build lineups and game plans."

Knowledge of Synergy Sports sets you apart from the crowd.
What is Synergy Sports Technology?
Synergy's success is built on proprietary technology that links an amazing array of sports data and video clips to create visual statistics and analytics about players, teams, and games. All data is tied to matching video, resulting in auto-generated edits that once took hours to create.

Synergy provides an infinite sorting of statistics and video clips in real time, giving coaches and scouts endless opportunities to discover answers to important questions as they formulate winning strategies. Synergy's technology dissects and analyzes every play, every player move, defensive techniques – then sorts those details and pairs it with supporting video. The impact of such detailed and wide-ranging analysis has revolutionized the game of basketball and how it is coached. The advantage is only available to Synergy subscribers.

Some highlights of Synergy's service include:
Teams log onto the Synergy website from anywhere in the world and stream automated video edits from college or professional games.
Synergy lets you "follow your nose" like never before to become familiar with players or teams in a very short period of time: Tired of watching a player's pick and rolls? Switch to his ISOs, spot-ups, transitions or any other play-type without having to wait for a video staff member to work up requested edits.
Whenever watching a video, staff can easily tag favorite clips to create their own custom edits for others to watch. Any staff member you authorize can watch these edits from anywhere in the world on the Synergy website.
Custom edits created by a team's staff (as well as Synergy's automated edits) can be viewed in a wide variety of ways including iPads, DVDs or computer projection.
When on the road, clients can transfer video to their laptop's hard drive for portable viewing while on a plane or bus, etc. Due to their advanced technology, games are downloaded very quickly and several games can be downloaded overnight without a hitch.

Games are available to watch as they occur. Synergy logs in "real-time" so there is very little lag time between the action and your ability to watch it.
Course Details
Weekly Audio Chats: A unique aspect of each 8-week course is the opportunity for students to participate weekly in interactive audio chats with fellow students, instructor and renowned guest speakers. This is a tremendous opportunity to network within the course and get to know your instructors and fellow students personally via the internet. Our online chats work on any computer with internet access and a microphone (we provide the microphone). The connections and synergies via the audio chats will be sports networks that you will utilize Throughout your career.
Online Education: This innovative academic course is facilitated through a web-based educational delivery system. You will enjoy the online discussion boards, weekly readings, weekly quizzes, course projects, and interaction amongst fellow sports business-minded students and faculty. All course materials and textbooks are included in the course fee.
Global Participation: SMWW students participate from over 162 countries. Courses have an international influence, and instructors will cater assignments to specific countries or leagues. Countries with economic challenges are eligible for economic discounts.
Military Discount: For those individuals who represent their country in military service we offer a discount. Please contact info@smww.com if you are active, reserve, or a retired member of your countries military system. Thank you for serving your country! (Please include what country and specific part of the military.)
For more information on the Military Discount Click Here
Tax Write Off (For USA Citizens): SMWW course tuition, books, and supplies can be used for education tax credits. Save your receipts and consult with your tax advisor on how this applies to you.
Sports Career Conferences: Throughout the year, Sports Management Worldwide hosts exclusive sports career conferences at a variety of sporting events. These are fabulous networking events that put SMWW Alumni in the heart of the action. Opportunities to meet Head Coaches, GM's, Chief Executives, Player Personnel, Scouts, and fellow Sports Agents are facilitated. Visit SMWW Sports Career Conferences to learn more.
Course Certificate & Resume Reference
Successful graduates of the Digital Video Editing with Synergy Sports course will be sent an SMWW Certificate of Accomplishment. This certificate represents not only your achievements in the course but also demonstrates your personal commitment to self-improvement and the ability to "self-train" yourself for higher positions within the sports business industry.

In addition to your certificate, you will be given the stamp of approval by SMWW.
Resume Redesign Service
Acquiring the skills necessary for your dream sports career is only part of the employment story. Even with the required skill set you still have to market yourself properly in order to attract the attention of sports industry employers.

At SMWW, we'll teach you the skills you need to thrive AND help you redesign your resume for optimal impact in the sports industry. We'll help you craft a resume to highlight your new skills in Digital Video Editing, include a reference from James Kerti and Dr. Lynn Lashbrook, while optimizing it to reach hiring managers searching online.

We want you to be the next SMWW success story and we go to great lengths to help you get there!

Cost: $1,450
(includes all course textbooks, headset, microphone and access to web based classroom. Shipping additional.)
Payment plans available (as little as $495 a month).
See if you are eligible for an
economic discount
based on your country of residence.
6 months free financing via PayPal for those who qualify and pay for the course in full.
Length: 8 Weeks; "Live" audio online chats weekly with renowned instructors!
Prerequisites: Must be 18 or older to participate and have a passion for sports
Payment: Visa, MasterCard, American Express, Discover, Enroute, JCB, Diner's Club
CALL TODAY: 1-877-SMWW-NOW
(In the UK: 087 12884799)
SMWW's Industry Leading Courses Featured In:
COURSE & CERTIFICATE OFFERINGS:
The Basketball General Manager and Scouting Course is an online course that offers cutting edge theories on how to develop a career in professional and collegiate basketball.

December 30 Course Start Date

The Basketball General Manager and Scouting Course is an online course that offers cutting edge theories on how to develop a career in professional and collegiate basketball.

The Basketball Analytics Course is an 8-week online course with mentoring from Dean Oliver and Ben Alamar, the leading figure in the NBA for revolutionizing and modernizing player assessment.

February 24 Course Start Date

The Basketball Analytics Course is an 8-week online course with mentoring from Dean Oliver and Ben Alamar, the leading figure in the NBA for revolutionizing and modernizing player assessment.