Our Staff and Faculty
(Portland, Oregon, United States)
Dr. Lashbrook is President and Founder of Sports Management Worldwide, the first ever online sports career training company with a mission to educate and train future sports business executives. SMWW trains thousands of students every year for sports business careers from over 140 countries.
Dr. Lashbrook has been in sports management for over 40 years and has demonstrated a lifelong passion for helping students strategize and reach their career goals in the world of sports. Dr. Lashbrook has served at the collegiate level as an athletic academic advisor and athletic director. At the professional level, he has been an NFL sports agent for over twenty years representing over 100 NFL clients.
Read more about Dr. Lashbrook here
(Portland, Oregon, United States)
A proud SMWW graduate, Nate Bigelow is currently the Tight Ends and Running Backs Coach at Southern Virginia University, a position he advanced to after previously working as the Tight Ends Coach and Video Coordinator at Snow College.
The Brigham Young graduate brings a unique perspective to teaching as he has completed both the SMWW Football GM and Scouting course and the Digital Video Editing with XOS course and applied it to the workplace as a position coach and video coordinator in college.
Mentor for Digital Video Editing with XOS
(Las Vegas, Nevada, USA)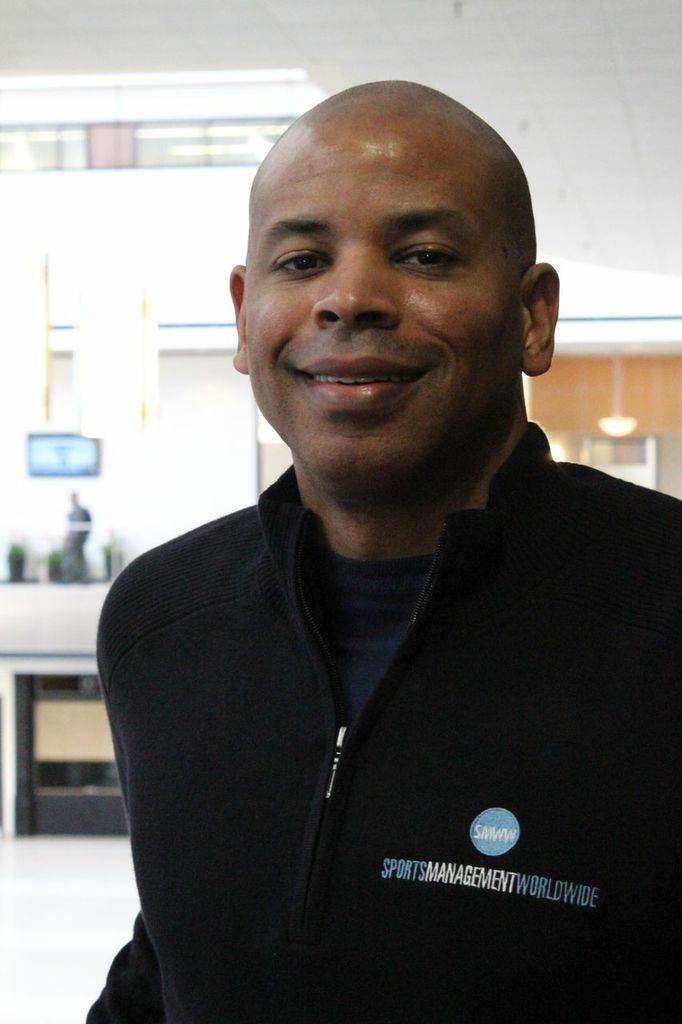 Joel was a Sports Agent for 16 years, representing NFL & NBA players. In 1992 at Management Plus Enterprises, who represented top-level athletes including Ronnie Lott, Hakeem Olajuwon, and Shaquille O'Neal. Joel left Management Plus in 1995 to co-found Premier Sports and Entertainment, which focused on representing NFL players, college and NFL coaches. He was the primary and co-negotiator of numerous NFL player contracts, including Hall of Famer John Randle's 5-year, $32.5 million contract with the Minnesota Vikings (1998), Patrick Surtain's 6-year, $44.63 million contract with the Kansas City Chiefs (2005), which made Patrick the highest paid player in the franchise's history. Randle's contract made him the NFL's highest-paid defensive player with unprecedented guarantees that have become the norm in the most lucrative NFL contracts. Other Premier clients included Pro Bowlers Eric Allen, Keenan McCardell and Jimmy Smith. Joel served as a consultant with Management Plus for several years after starting Premier. As a consultant, he played an integral part in the negotiation of Shaquille O'Neal's Los Angeles Lakers contracts ($120 million over 7 years & subsequent 3-year, $88.3 million extension).
In 2012, Joel became a contributing writer for the National Football Post. He uses his NFL salary cap and collective bargaining agreement knowledge to provide a perspective on player salaries, contract negotiations and the salary cap that is rarely seen in the media. In 2013, Joel began writing for CBSSports.com on similar topics, but for a larger audience. Joel also appears regularly on radio shows, including SiriusXM NFL Radio.
Mentor for Athlete Management - Sports Agent and Football Agent Certification Prep
(Tampa Bay, Florida, USA)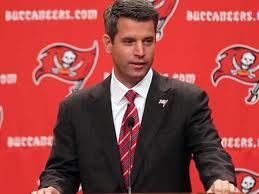 Mark Dominik joined the Tampa Bay Buccaneers staff at just 24 years old as a pro personnel assistant and worked his way up the ladder to General Manager while contributing to seven playoff teams and a Super Bowl championship. He developed the right skills to be hired and advance to the highest operations position, and now he's teaching them to people like you.
"We're going to talk about all the little steps you can take to become a scout or a general manager in the National Football League," says Dominik. "My mindset is to give you anything I can to help you find a way to distinguish yourself from anybody else." After leaving the Buccaneers in 2013, Dominik began working for ESPN as an analyst, adding a media perspective to his experience operating a team.
"I've seen a lot of ways people try to get openings or opportunities, I know what teams are looking for and I know what works and what doesn't," says the University of Kansas graduate. "The Football GM and Scouting course offered by SMWW, helps you learn how to get ahead, the right way. I think that I can help people break through a barrier that they weren't able to get through before."
In the Football GM and Scouting course, you will speak directly each week with Mark, an opportunity not many people get.
Mentor for Football GM & Scouting
(Boulder, Colorado, United States)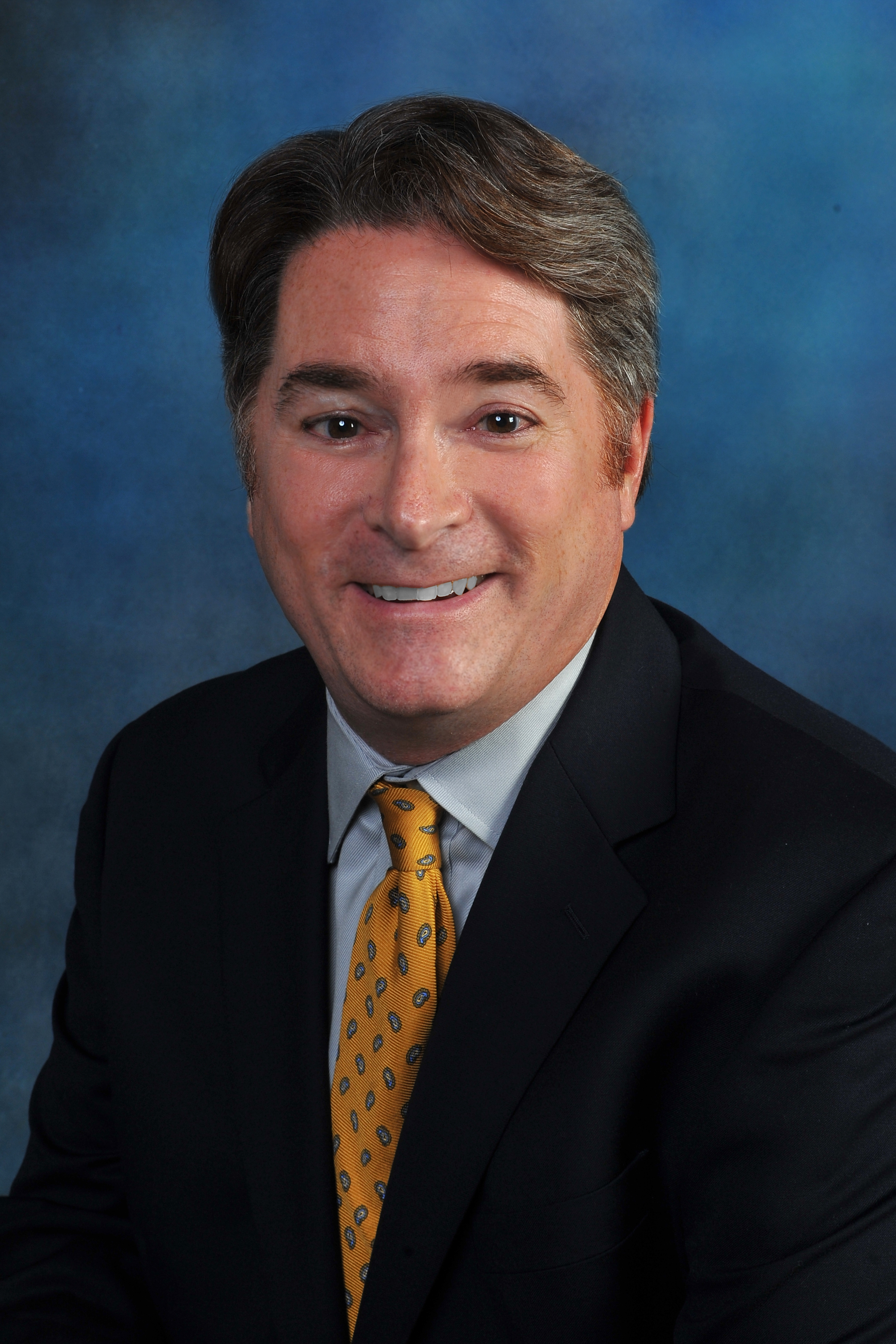 Dan Evans, former GM of the Los Angeles Dodgers, has been in professional baseball for over three decades and has had decision-making roles with five MLB franchises throughout his career. Including the White Sox (1981-2000), Chicago Cubs (2000-2001), Dodgers (2001-2004), Seattle Mariners (2004-2007), and the Toronto Blue Jays (2013-present). Evans' experience is wide-ranging, as he is the only former General Manager of an MLB club who also led a baseball agency. In addition, Evans has been a broadcast analyst for MLB games, is the author of "108 Stitches," a column for Baseball Prospectus, and is a member of the Baseball Prospectus Advisory Board. Evans also evaluates talent for the Toronto Blue Jays, overseeing their entire Pacific Rim operations.
In addition, Evans has been a broadcast analyst for MLB games, is the author of "108 Stitches," a column for Baseball Prospectus, and is a member of the Baseball Prospectus Advisory Board. Evans also evaluates talent for the Toronto Blue Jays, overseeing their entire Pacific Rim operations.

Mentor for Baseball GM & Scouting
(Boubonnais, Illinois, United States)
Bill Guertin is one of the top sales training authorities in North American professional sports, having worked with over 60 professional teams to dramatically increase their sales representative's performance and crush their sales goals. As President and CEO of sales and marketing consulting group, The 800-Pound Gorilla, his sales training has improved the operations of iconic sports franchises like the Boston Red Sox, Calgary Flames, Golden State Warriors and San Francisco Giants.
Bill is constantly in the front offices of professional teams, which helps him stay connected to who is hiring, what they need and how they hire. He is your secret weapon!
Bill's partners in success include:
NBA: Celtics, Nuggets, Warriors, Rockets, Grizzlies, Heat, Bucks, Timberwolves, Magic, Suns, Spurs, Wizards, Pistons
NFL: Falcons, Texans, Dolphins, Vikings, Jets, Panthers, Rams, Raiders
MLB: Braves, White Sox, Indians, Tigers, Astros, Brewers, Twins, A's, Pirates, Giants, Rays, Rangers, Nationals, Red Sox
NHL: Flames, Hurricanes, Avalanche, Kings, Flyers, Coyotes, Lightning, Capitals
MLS: Fire, Crew, DC United, FC Dallas, Dynamo, Galaxy
NASCAR: Daytona International Speedway and Talladega Superspeedway
Mentor for Break Into Sports
(Indianapolis, Indiana, United States)
Greg Hylton is the Indianapolis Colts Vice President of Premium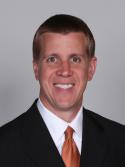 Seating and Ticket Sales. Greg has been with the Colts for over 18 years. Prior to VP, Greg served as Director of Ticket Sales and Marketing from 2001-05, Director of Ticket Sales from 1998-2000, and Group Sales Manager from 1997-1998. Greg holds a bachelor's degree in communications and psychology from Indiana University.
Prior to working with the Colts, Greg started with the Indiana Pacers from 1990-91 and with the Indianapolis Ice from 1991-97. Greg has worked his way up the ladder and is now excited to mentor passionate and hard working individuals to do the same.
Mentor for Break Into Sports
(Seattle, Washington, USA)

Dr. Jim Krause, President of Winning Sports Programs and Board Chairman of WSE International, brings a wealth of experience to anyone in coaching. Coach Krause has had a 25+ year coaching career with stops at every level, including top assistant coach and recruiting coordinator for the University of Oregon basketball team under Jim Haney. Dr. Krause's coaching experience has included basketball, football, softball, baseball and golf at the University level and basketball, men's and women's soccer and softball at High School.
Jim's diverse background as an athletic director, coach, and professional sports president, general manager, event coordinator and teacher enables him to guide and train you for any situation. If experience truly is the best teacher Dr. Jim Krause is your greatest asset in learning after having worked or consulted for: The University of Oregon, NABC Convention & NCAA Final Four, DGI (Sports Association of Denmark), 1996 Olympics, Alabama A&M University, University of Alabama, GM of the Huntsville Fire (professional sports team), Title IX Consultant, YMCA, and the NAIA National Office.
Dr. Krause has authored three books on the game of basketball including,Guardians of the Game, a Legacy of Leadership, and believes building championship programs is a process that can be learned and repeated regardless of sport or level.
Mentor for Coaching at the Next Level and Sports Administration
(Chicago, Illinois, United States)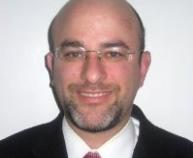 In the live interactive weekly audio chats, you will get to know Ari Kaplan. Ari is a leading figure in sports analytics, having worked with over half of all MLB organizations and many global sports media organizations. His baseball career spans 25 seasons, and Sports Illustrated named Ari "Top Ten General Manager Candidate". He received Caltech's "Alumni of the Decade" distinction for pioneering groundbreaking sabermetrics used to evaluate pitcher talent. Crain's Chicago Business also recognized Kaplan's work in business, baseball and humanitarian endeavors by including him in their annual "40 Under 40" cover story.
Kaplan is President of Scoutables with Fred Claire, the former World Champion Dodger GM. Scoutables has provided advance scouting and analytics to broadcast and online media and over half of all MLB organizations. In 2010, Cubs owner Tom Ricketts brought in Kaplan to create and lead the organization's analytics department. Kaplan's work included roster strategy, forecasting, advance scouting, player/coach game preparation, Minor League player development, draft analysis, international, arbitration, financial, budgeting, marketing, and community outreach. During his tenure, Kaplan led the in-house analytical and technical transformation. Taking this course will be similar to sitting in his office for one hour every week. An opportunity of a lifetime for baseball sabermetricians.
Ari is one of the few long-term baseball leaders with a proven track record at Fortune 500 companies, as well as successfully running several high-profile organizations as CEO or President. On the media front, Ari co-authored five best-selling books on analytics, databases, and baseball. Ari's work has been profiled on CNN, Chris Matthews, and the Today Show. One of Ari's high-profile analytics projects was turned into a documentary on the History Channel.
Mentor for Baseball Analytics
(Portland, Oregon, USA)
Jon has been a Sports Career Advisor with Sports Management Worldwide for five years. He has helped thousands of students get their foot in the sports industry door, helping to start their careers in the field they love. A truly devoted advisor, Jon knows the ends and outs of all our courses and can help guide you in the direction best suited for you. Jon is a History graduate of University of Wisconsin – LaCrosse, and moved out to Portland and followed his passion in the sports industry. Jon has an extensive understanding of statistics, prospects, free agency, recruiting and drafts particularily in NFL, NBA, MLB and NCAA Basketball and is eager to share this knowledge with students. Jon knows who is doing the hiring and what they look for in new hires.
Contact Jon if you would like more information on SMWW Career Course and how they might help you!
(Portland, Oregon, USA)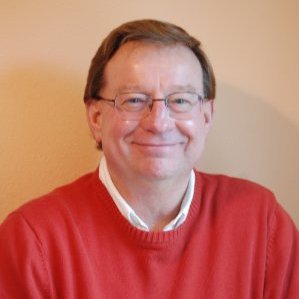 Tom Leip is the Internal Consultant for Avenir Sports and Entertainment. Previously, he was the President of Business Operations at Salem-Keizer Volcanoes Baseball, a Short-Season Class A team affiliate of the San Francisco Giants. A former General Manager of FC Edmonton of the North American Soccer League, Tom has spent over 30 years working in minor-league sports (baseball, hockey, and soccer) in markets like Rochester, Nashville, Eugene, Spokane, the Twin Cities, Kansas City, and Portland.
Tom is the former Executive Director of the Northern Baseball League. In addition, Tom has spent four years as an Asst. Athletic Director at a Division 1 University. He has been the top executive for organizations operating multiple teams and broadcast entities, the top executive for a league, a consultant, and a collegiate administrator.
Mentor for Break Into Sports
(Sacramento, California, United States)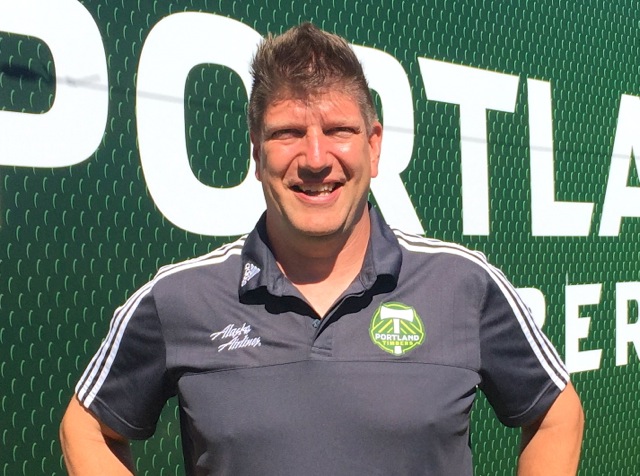 As the Portland Timbers Director of Domestic Scouting, Matt Martin manages a staff of five MLS Scouts spread across the USA, supervising the collection of scouting data for the Timbers technical staff. Matt covers youth, collegiate, semi-professional, USL, NASL & MLS matches in his region for recruitment and advanced scouting, reporting directly to General Manager, Gavin Wilkinson and Head Coach, Caleb Porter.
Previously Matt scouted for the New York Red Bulls (2008 - 2011) under Jeff Agoos, and for Sporting Kansas City under John Pascarella and Sporting Director Peter Vermes (2011 - 2015) where he was Domestic Scouting Coordinator and a regional scout.
Mentor for Soccer Analytics and Soccer GM & Scouting
(Destin, Florida, United States)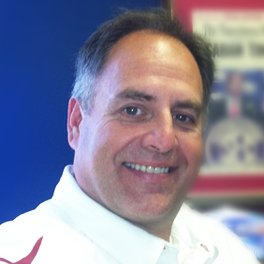 Scott Moore is a nationally recognized sports talk radio personality and an in-demand guest speaker and entertainer.
Moore primarily focused on the SEC, where he is the host of iTalkSEC, a top-rated sports show reaching over 900,000 households.
Moore has had the privilege of speaking at the National Quarterback Club in Washington, D.C. with General Colin Powell, the NFL MVP Award Ceremony, and the ESPN College Football Awards. In addition, Moore served as host of CSTV's 'Coast to Coach' and has been a featured guest speaker at five BCS Bowls, including the Fiesta Bowl, Orange Bowl, and Sugar Bowl.
Additionally, Auburn, Alabama, Clemson, Florida, California, Kansas State, Mississippi State, Ole Miss, Tennessee, Florida State, Virginia Tech and Ohio State have al hired Scott to entertain and motivate their players.
Mentor for Sports Broadcasting
(Peterborough, Ontario, Canada)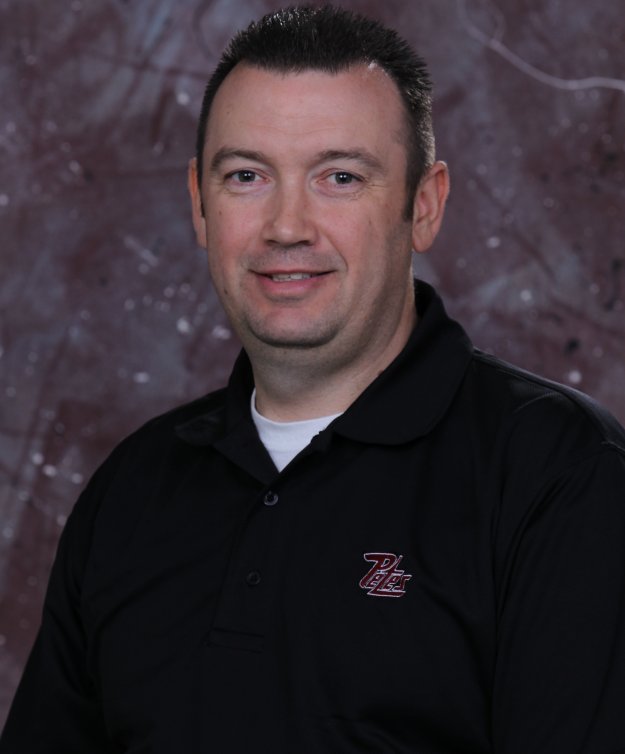 Mike Oke is the Peterborough Petes' General Manager. Prior to his role with the Petes he worked with International Scouting Services (ISS) as Chief Scout and was promoted to the position of General Manager/Chief Scout in September of 2008. Among his many duties, Oke was responsible for overseeing the day to day operations of ISS as well as the scouting staffs responsible for producing reports on players eligible for the NHL Draft, as well as the WHL, QMJHL, OHL and CHL Import Drafts.
Mike was an Assistant Coach in charge of video with Team Pacific at the 2008 WorldUnder 17 Hockey Challenge, worked as the Director of Player Personnel and Assistant Coach with the Oshawa Generals from 2004-2006. He spent four years as Assistant Coach at Wilfrid Laurier University of the Ontario University Athletic Association, where he played a role in the Hawks trip to the Canadian Interuniversity Sport (CIS) National Hockey Championships in 2001 as well as four years as Full-Time Head Coach/Manager with the Trenton Sting of the Ontario Provincial Junior A Hockey League, winning the OPJHL Eastern Conference Championship in 1998. He is a graduate of the Sports Administration program at Durham College.
Mentor for Hockey Analytics and Hockey GM & Scouting
(Columbus, Ohio, United States)
Dr. Chuck Patterson, founder and President of Career Planners, has a doctorate in higher and adult education with over 30 years of experience as an academic advisor, athletic counselor and college instructor at The Ohio State University, the University of Missouri and Miami University of Ohio, along with high school experience as a guidance counselor, teacher, and coach.
Dr. Patterson is a published author and lecturer in the fields of career exploration, student development, academic success and athletic counseling; a member of the National Academic Advising Association and served as an advisor on college athletic policies, regulations, and ethics to professional sports management personnel.
Dr. Patterson consults with SMWW students, helping to make key decisions in the students' sports career plans.
(Portland, Oregon, USA)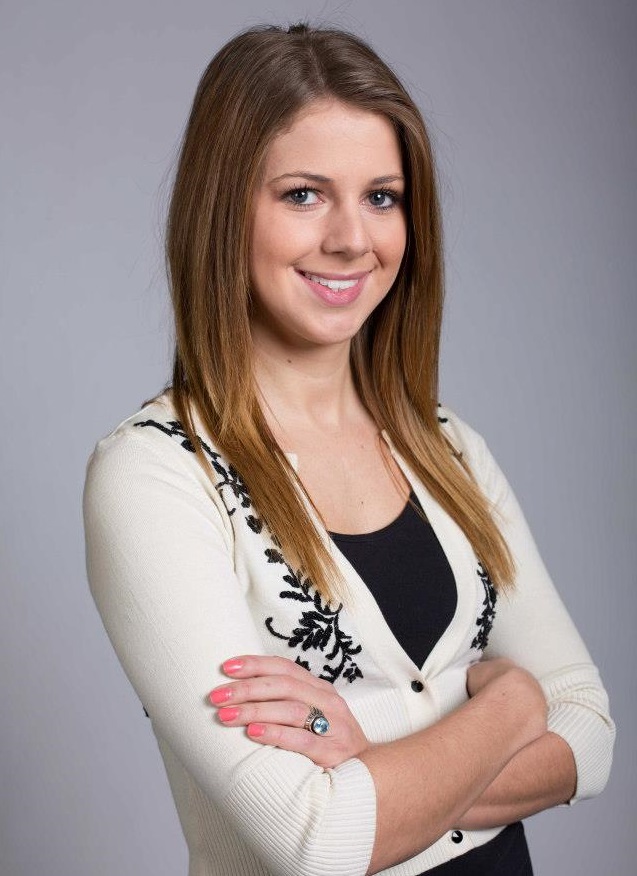 Previously an Intern for Sports Management Worldwide, Alyssa was hired full time as the Agency Operations Director in March 2013. Alyssa helps guide SMWW Agent Advisors as they become an integral part of the SMWW Agency. Alyssa assists over 150 SMWW Agent Advisors through the recruiting and draft process with their clients. This includes updating Agent Advisors on all upcoming try-outs for each sport.
Alyssa is also the SMWW Student Services Director, helping students successfully complete their sport business courses, and handling all student service needs.
Alyssa has a Bachelors in Business Administration from Portland State University.
(Edmonton, Alberta, Canada)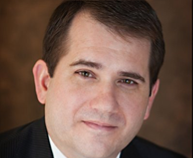 Manny Schmidt is the founder and President of Link Management International and has been a key influencer within the Sports and Entertainment Industry for more than 19 years. Based in Edmonton, Alberta Canada and a graduate of the University of Alberta, Manny oversees all aspects of Link Management, its various operational divisions and all members of the Link Management Team. Since first established in 1995 as a leading provider of business and personal market branding solutions for the sports, entertainment and service sectors, Manny has lead Link Management to expand its market presence with the formal introduction of the Link Management International Sports Agency in 2009 and The Link High Performance Athlete Development Division in 2013. The Link Management International Sports Agency is a full-service micro agency that specializes in the development, representation and management of elite athletes throughout North America, with an active and growing client base in its Hockey, Football, and Olympic Divisions.
Over the years Manny has had the opportunity to work with and guide the careers of numerous top Professional Athletes, Olympians, and Entertainers and has been called upon as a strategic advisor to many corporate executives both in North America and aboard. As part of his experience, Manny has structured and negotiated multi-million dollar transactions and professional contracts, has lead the design and implementation of numerous specialized brand positioning and marketing campaigns, and has facilitated the partnerships of various personal endorsement deals along with a variety of product and property sponsorship deals. As President and CEO of Link Management International, Manny oversees and remains responsible for all contract negotiations and strategic direction of its clients, and to continue to guide the ongoing growth of the firm as one of the leading full-service micro sports agencies in the industry.
Manny Schmidt is a graduate of the Athlete Management course and has successfully been mentored by Dr. Lynn Lashbrook & met all the requirements of becoming an SMWW Agent Advisor. This includes agent regulations and player association legalities, contract negotiation, endorsements, sponsorships, ethics, collective bargaining agreements, draft preparation, marketing and recruiting. Manny is well adept at preparing you for your sports career and has the ambition to attain the knowledge, skills, and experience needed for a successful professional athlete. He will do whatever possible to represent your interests and help you achieve your goals as not only a sports professional but also your life after sports as well. Manny takes a fully integrated approach to his clients' wealth, personal life, career, and post-career challenges with the goal to simplify and enhance your life. Manny is also a regular guest speaker at the annual Hockey Career Conference at the NHL Draft.
Mentor for Athlete Management - Sports Agent
(Chester, United Kingdom)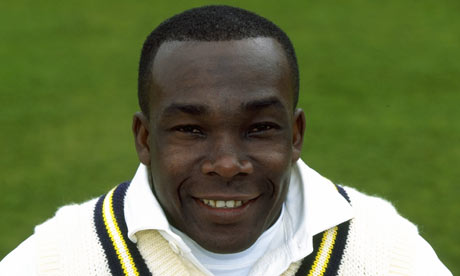 Born in Barbados, Gladstone Small moved to England at age 14 and qualified to play cricket for his adopted country, competing in 17 Tests and 55 One-Day Internationals (ODI), including two Cricket World Cups.
Small's most famous achievement on the English side was on his initial call up on Boxing Day morning 1986 when he took seven wickets and was named "Man of the Match" as England took a 2-0 lead and a hold on the Ashes.
While still in the midst of his playing career in 1994, Small decided to go back to school and study Business Administration and Marketing which helped the right-handed fast bowler in his post-playing career. After retiring in 1999, Small joined the Professional Cricketers Association (PCA) and eventually became Director where he was instrumental in growing the association to become a respected stakeholder within cricket.
Since 2008, Small has been primarily an ambassador for the PCA, consulting on various sponsorship and partnering deals, and acting as a motivational speaker, while contributing his time and efforts to various charities including Lords Taverners, Chance to Shine, Prostate Cancer and SPARKS.
Mentor for Cricket Business Management
(Jacksonville, Florida, United States)
As the Jacksonville Jaguars Assistant Director of Football Technologies, Mike Stoeber is an expert in the field of digital video editing with XOS Digital. Prior to Jaguars, Stoeber was the Senior Field Support Representative at XOS Digital, working daily with teams to help them implement the technology into their scouting and coaching departments.
Stoeber's football career began at the University of Florida where he was Director of Football Operations and Director of Game Analysis. He also has a Master's degree from the University of Florida in Sport Administration. Stoeber has his finger on the pulse of the industry and is well aware of what teams are hiring and what they are looking for. He is perfectly suited to teach you.
Mentor for Digital Video Editing - XOS
(Winston, North Carolina, United States)
Steve Sudler, a 25+ year veteran of the motorsports industry, began his career like so many in motorsports,as a crew member for Arciero Racing and driver Randy Lewis. In these developmental stages of his career Sudler discovered a passion for the business side of motorsports, working with sponsors such as Oracle, Samsung, Novell and AMP.
Sudler eventually left the garage behind for the boardroom, working in motorsports marketing for Koni Shock Absorbers, Just Marketing International and Walker Racing. While at Walker Racing,Sudler developed the in-house sponsorship sales and marketing group, and embraced the global nature of the sport by being the first IndyCar team to have sponsorship from China, partnering with Air China in 2003.
Sudler has advised top agencies and brands on their NASCAR programs including Toyota, NTN Bearings, Hershey, Kraft, Pfizer, GMAC and Jim Beam.
In 2009 Sudler launched Sports Marketing Consultants, an organization designed to assist companies with their sports marketing strategies, as well as motorsports properties in the area of business development and sponsorship sales.
Sudler and the SMC team continues to work with top global brands and properties in motorsport while also expanding into other sports such as the NFL and Major League Lacrosse.
Mentor for Motorsport Management
(Portland, Oregon, United States)
A proud SMWW graduate, Josh works for Synergy Sports in the operations department and is the mentor for SMWW's Digital Video Editing course using Synergy Sports Technology while also acting as the teaching assistant for SMWW's Basketball GM & Scouting course.
Josh is a graduate of the Masters of Sports Leadership degree program from Concordia University Chicago partnered with Sports Management Worldwide. You will love getting to know Josh in the weekly live audio chats. He has a heart of gold and will be a lifelong resource for your career.
Mentor for Digital Video Editing - Synergy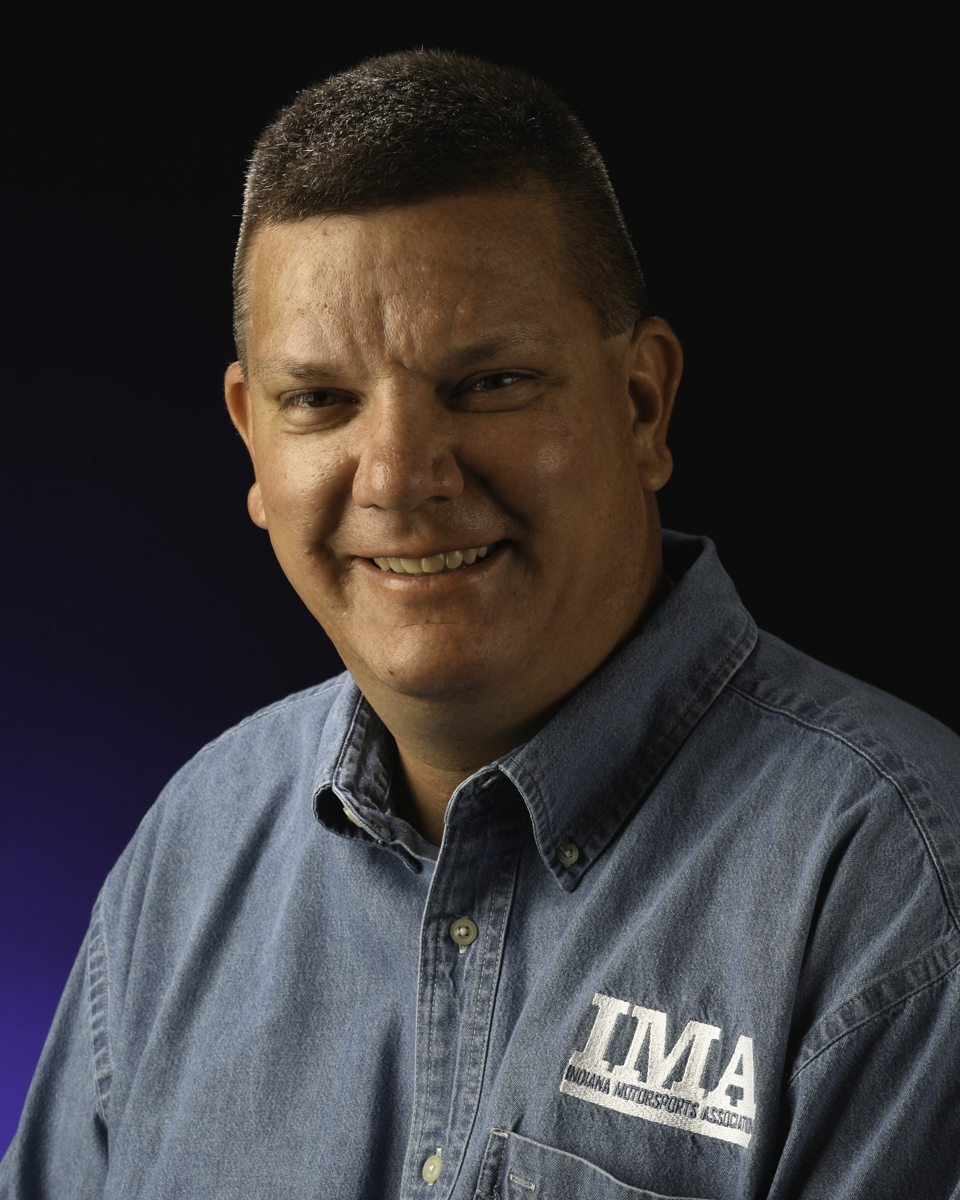 Tom Weisenbach, Executive Director of the Indiana Motorsports Association, (IMA) has over 15 years of experience on the business side of racing. Under Weisenbach's leadership, the IMA represents and has relationships with over 1600 motorsports businesses and racing organizations. Weisenbach and the IMA have created over 300 new internships in the past five years within the racing industry. In addition to Weisenbach's full-time work at the IMA, he is partners with two-time NASCAR Sprint Cup Champion, Tony Stewart in the International Motorsports Industry Show which hosts over 725 motorsports businesses and 20,000 hardcore racing industry professionals every year. Simply put, Tom's international network in the motorsports business is unprecedented. He knows who is hiring and what they are looking for in a new hire, enabling him to assist you in advancing your motorsports career to the next level.
Prior to the IMA, Weisenbach worked as the Senior Director of Business Development with Keystone Marketing in the heart of NASCAR country, North Carolina. His responsibilities included working directly with teams, tracks, and leagues including NASCAR, IndyCar Series, Champ Car and NHRA overseeing public relations, strategic planning, client relations, marketing, and promotions.
Before his stint at Keystone, Tom was the National Sales Manager for IndyCar and the Indianapolis Motor Speedway, working directly with IndyCar teams, ABC & ESPN, and the International Speedway Corporation. Additional experience includes work with Kendal Motor Oil, Sunoco Race Fuels and the NHRA, with his original job out of college as an Account Executive for the Chicago Blackhawks affiliate in the International Hockey League.
Mentor for Motorsports Management
(Dallas, Texas, United States)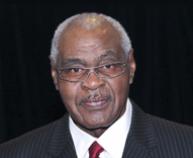 When the Godfather of the NFL speaks, people listen, people learn and people change.
Since 1959, the year he was drafted by the Cleveland Browns in the 5th round, John Wooten has been a fixture in professional Football. After retiring from the game in 1969, Wooten has held a multitude of executive roles in player personnel and scouting with NFL teams including the Cowboys, Ravens and Eagles, and currently acts as chairman of the Fritz Pollard Alliance.
"Respectfully, professionally and affectionately, John Wooten is known as the Godfather, because of the breadth and depth of his service and what he has meant to the NFL as a player, scout and front office executive," acknowledges Ray Anderson, former NFL Executive Vice-President of Football Operations.
Wooten has long fought for diversity and inclusion in the sport, helping to establish the "Rooney Rule" requiring teams to interview minority candidates for head coaching and senior football operations positions in the league. As chairman of the Fritz Pollard Alliance, Wooten has helped establish processes to develop talented minority candidates for NFL positions.
A longtime mentor in our Football GM and Scouting course, John Wooten brings a perspective that not many in the business of sports can replicate.
Mentor for Football GM & Scouting