Our Staff and Faculty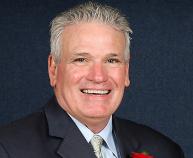 (Portland, Oregon, United States)
Dr. Lashbrook is President and Founder of Sports Management Worldwide, the first-ever online sports career training company with a mission to educate and train future sports business executives. SMWW trains thousands of students every year for sports business careers from over 162 countries.
Dr. Lashbrook has been in sports management for over 40 years and has demonstrated a lifelong passion for helping students strategize and reach their career goals in the world of sports. Dr. Lashbrook has served at the collegiate level as an athletic academic advisor and athletic director. At the professional level, he has been an NFL sports agent for over twenty years representing over 100 NFL clients.
Read more about Dr. Lashbrook here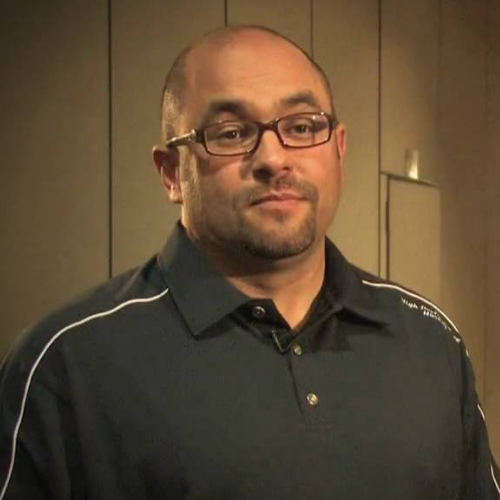 Dino is the Regional Scout for the Tri-City Americans of the Western Hockey League. Based out of Lethbridge, AB, Caputo has been with the Americans for the past 8 years and his hockey experience includes working as an assistant coach at the University of Lethbridge and Head WHL Scout for 5 years with International Scouting Services. He has also been part of Hockey Canada's program of excellence as a former college hockey player for the same University of Lethbridge, he was an Academic All-Canadian and was nominated nationally for the Dr. Randy Gregg Award for leadership, academics, and community service.
In his 5-year junior hockey career, he played for WHL Victoria Cougars, BCHL Prince George Spruce Kings and captained the Trail Smoke Eaters.
Dino is also an instructor for SMWW's Hockey GM & Scouting Course. 
Follow Dino on Twitter: @dcap24
(Boulder, Colorado, United States)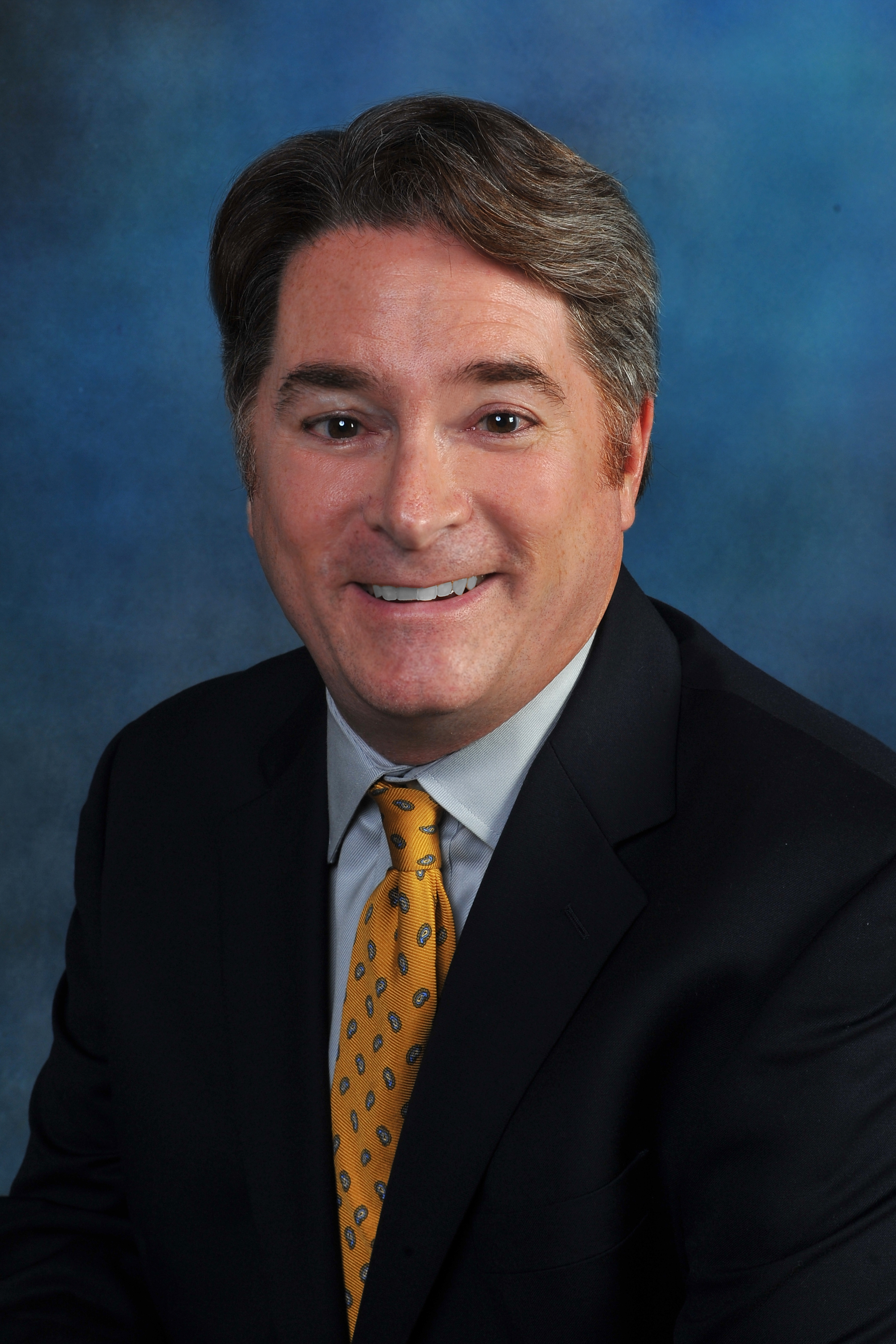 Dan Evans, former GM of the Los Angeles Dodgers, has been in professional baseball for over three decades and has had decision-making roles with five MLB franchises throughout his career. Including the White Sox (1981-2000), Chicago Cubs (2000-2001), Dodgers (2001-2004), Seattle Mariners (2004-2007), and the Toronto Blue Jays (2013-present). Evans' experience is wide-ranging, as he is the only former General Manager of an MLB club who also led a baseball agency. In addition, Evans has been a broadcast analyst for MLB games, is the author of "108 Stitches," a column for Baseball Prospectus, and is a member of the Baseball Prospectus Advisory Board. Evans also evaluates talent for the Toronto Blue Jays, overseeing their entire Pacific Rim operations. 
In addition, Evans has been a broadcast analyst for MLB games, is the author of "108 Stitches," a column for Baseball Prospectus, and is a member of the Baseball Prospectus Advisory Board. Evans also evaluates talent for the Toronto Blue Jays, overseeing their entire Pacific Rim operations. 
Mentor for Baseball GM & Scouting 
(Newcastle Upon Tyne, United Kingdom)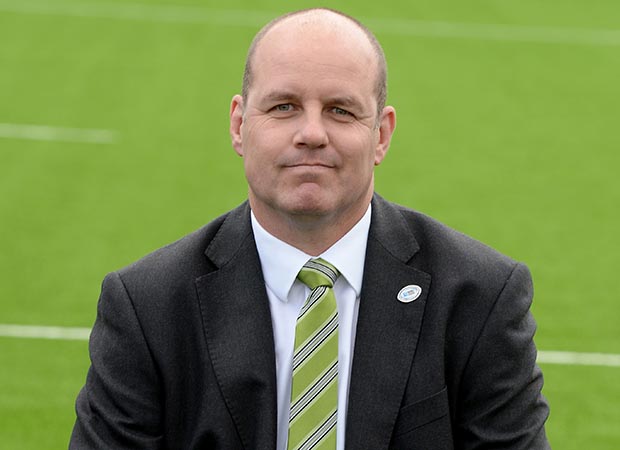 Mick Hogan has been involved in Rugby League & Rugby Union for his entire 22-year career. A graduate of the Sports Studies degree course at Northumbria University he has worked for both governing bodies (Rugby Football League & Rugby Football Union) as well as CEO/Managing Director for top-flight rugby clubs Wigan Warriors, Sale Sharks and Newcastle Falcons. Mick has also set up three charitable rugby foundations as well as serving on the board of Premiership Rugby on two separate occasions.
Mick originally started his career as the North East Rugby League Development Officer. After this role, he joined Gateshead Thunder as Community Marketing Manager for their one year in Super League. In 2000 he crossed the River Tyne to join rugby union club Newcastle Falcons as Head of Marketing for two seasons before moving to Premiership Rugby as Head of Community Development.
Whilst at Premiership Rugby, Mick worked with all twelve Premiership clubs on their community marketing programs and attracted support from Powergen for the inaugural National Community Rugby Programme. He also worked on the first two Premiership Finals at Twickenham as well as personally developing the London Double Header concept – where over 70,000 fans annually attend the season-opening games in London.
In 2004, Mick returned to Newcastle Falcons as Commercial Director where over the next four seasons the club established attendance records and league-high levels for both sponsorship and retail sales. In 2008, a move to rugby league's Wigan Warriors as CEO saw two seasons that culminated in the club's first Grand Final success in twelve years. Mick then spent two years as CEO of Sale Sharks and led the negotiations for the club's move from Stockport to a new purpose-built rugby stadium in Salford. At both Wigan and Sale Mick set up and chaired both clubs' charitable Community Rugby Foundations.
In 2012, Mick set up his sports consultancy – MMG Sports Ltd. He worked for two and a half years for England 2015, the organizing body for the 2015 Rugby World Cup which will be staged in twelve English cities as well as Cardiff. The work for England 2015 saw Mick head up City Delivery and he managed the process that identified and selected the thirteen host cities for the Tournament.
Now back at Newcastle for a third spell, Mick is currently Managing Director at Newcastle Falcons as well as Chairman of the Falcons Community Foundation. The club has also acquired Newcastle Thunder Rugby League and will deliver the official Rugby World Cup Fanzone on behalf of the City Council.
Mentor for Rugby Business Management 
(Melbourne, Australia)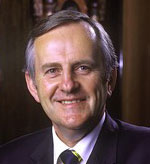 From 1980 to 2007 Ken Jacobs managed the significant growth in Australian Cricket as CEO of Cricket Victoria in Melbourne, Australia. Jacobs was responsible for the management of an increase in participation levels from 100,000 to 185,000 across 1,100 cricket clubs in Victoria and a growth in revenue from $500,000 to $25 million. He was also responsible for the implementation of Cricket Victoria's first strategic plan, its renowned local government and volunteer recognition program and the development of the intellectual property and branding program for the Boxing Day Test Match. Jacobs was engaged by the International Cricket Council as Event Manager for the staging of Cricket's ICC World Cup in the Caribbean region.
Cricket Victoria is also responsible for the staging of international cricket matches in Melbourne at the world-famous Melbourne Cricket Ground (MCG) on behalf of Cricket Australia and during his period as CEO Ken was involved in the management and delivery of many international matches involving all of the major Test match playing countries - this included the iconic Boxing Day Test matches played at the venue each, the 1992 World Cup; and a host of one-day international matches played at the venue.
Jacobs now manages his own consultancy business and has recently been engaged in the development of a strategic plan for a significant state sporting body, a national sponsorship agreement and equipment review to benefit cricket clubs and Associations throughout Australia, consulting work for one of Australia's leading national sports travel companies, and has also been involved in the development and implementation of a corporate Twenty20 cricket competition in Melbourne.
Mentor for Cricket Business Management Course
(Pensacola, Florida, United States)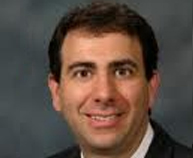 Bret Kanis is an agent/attorney with the Hightower Law Firm in Pensacola, Florida. Mr. Kanis is a certified player agent with the National Basketball Players Association. Mr. Kanis' agent practice primarily involves representing professional basketball players, both in the U.S. and internationally; however, he also has experience in representing professional baseball, football, and hockey players as well as basketball coaches. Mr. Kanis has sports marketing experience, having worked with professional and Olympic athletes with respect to their endorsements and marketing as well as a minor league sports league with respect to league-wide sponsorships. Mr. Kanis' legal practice primarily involves representing closely-held businesses and their owners in all aspects of general business and tax law (including the formation of business entities, the acquisition and disposition of businesses and tax planning) as well as estate planning. As part of Mr. Kanis' legal practice, he has represented professional athletes in contract negotiations, contract disputes and their off-the-field business ventures and personal matters; ownership groups in their potential purchase of professional sports franchises; and student-athletes in issues relating to their National Letter of Intent.
Mr. Kanis graduated with a B.S.B.A. from Washington University in St. Louis; a J.D. from Pepperdine University School of Law; and an LL.M. in Taxation from New York University School of Law. Mr. Kanis received the highest grade in his sports law class where his professors were prominent sports agents, Dan Fegan (basketball) and Barry Axelrod (baseball). Upon graduation from law school, for 2 years Mr. Kanis co-authored a bi-weekly sports law article that was published in the George Washington Law School, Pepperdine Law School, and Hofstra Law School Newspapers. Throughout his career, Mr. Kanis has had the opportunity to work with high-round draft picks, Hall of Fame athletes and Olympic Gold medalists in various capacities as an agent and attorney. Bret is a regular speaker at both our Portsmouth Basketball Invitational Career Conference and the Vegas Summer League Games Basketball Career Conference.
Mentor for Athlete Management – Sports Agent
(Portland, Oregon) 

Adam is a  native of Green Bay, Wisconsin, Adam Klimek is a graduate of University of Wisconsin-Green Bay (2000) with a degree in Business Administration with an emphasis in Marketing.  Adam is a transplant to Portland, Oregon and was the GM of a restaurant and brewery in Gresham, Oregon for 10 years.  Adam now works personally with NFL Agent Dr. Lynn Lashbrook, assisting him with recruiting NFL prospects.  He also works with NBA agents Jeff Brodie and Brett Kanis in recruiting NBA and European basketball players.  He works very hard at maintaining self-actualization that reflects a person with high moral, cultural and ethical standards. Adam offers assistance in contract negotiations, financial and investment services, income opportunities with appearances, and product endorsements.
Adam coached football for 10 years with the Green Bay Eastside Bulldogs. Currently, Adam is a Sports Career Counselor, helping people fulfill their sports dream job.
Learn More about SMWW Agency
(Portland, Oregon)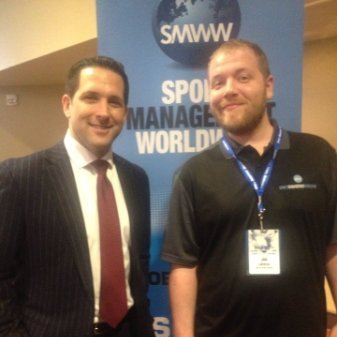 Jon has been a Sports Career Advisor with Sports Management Worldwide for five years. He has helped thousands of students get their foot in the sports industry door, helping to start their careers in the field they love. A truly devoted advisor, Jon knows the ends and outs of all our courses and can help guide you in the direction best suited for you. Jon is a History graduate of the University of Wisconsin – LaCrosse, and moved out to Portland and followed his passion in the sports industry. Jon has an extensive understanding of statistics, prospects, free agency, recruiting and drafts particularly in NFL, NBA, MLB, and NCAA Basketball and is eager to share this knowledge with students. Jon knows who is doing the hiring and what they look for in new hires.
Contact Jon if you would like more information on SMWW Career Course and how they might help you! 
(Portland, Oregon)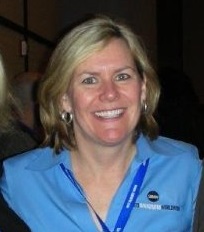 Liz Lashbrook is the Executive Director of Sports Management Worldwide and a 30-year veteran of the sports industry in sales, marketing, advertising, project management and taking care of what needs taking care of.
Liz has been an integral part of the growth of SMWW since her beginning with the company in 2004 when there was just one course, one conference and one faculty member (her husband and business partner, Dr. Lashbrook). Now, SMWW offers over 29 courses, has 50 faculty members and hosts industry-leading sports career conferences 8 times per year at major sports events including the NFL combine, Baseball's Winter Meetings, the NHL Draft and the Portsmouth Invitational Tournament.   
It all started with a one-month sabbatical, where Liz imagined she would take some time to help Dr. Lashbrook grow SMWW. That one-month sabbatical turned into a decade-plus of growing the business through her efforts in marketing, advertising, developing the sales force and the businesses online presence. A small ambitious company with 100 or so students has since developed into the most respected online sports skills training company with over 15,000 alumni hailing from over 162 countries.
An expert in advertising Liz has worked with SLAM, Hockey News, Hockey Now, Cricketer, Sports Business Journal, Sports Pro Magazine, Baseball America, WorldSoccer, FourFourTwo, Rugby World, Fox Sports News, ESPN Radio, ESPN, Fight Magazine, Sherdog, National Speedsport News, and National Dragster to help grow the SMWW brand.
Prior to joining SMWW, Liz was the Sales & Marketing Manager for Cascade Athletic Clubs, a small family-owned chain of clubs in Oregon and Washington. Tasked with managing over 20 salespeople at five different athletic facilities in the region, Liz handled the marketing efforts for the corporation and was an active speaker in the health club industry at regional and national conferences.
At SMWW, Liz focuses on just about everything, with a mission to improve the student experience while increasing the probability of students attaining a sports job.
Dei Lynam
(Philadelphia, Pennsylvania)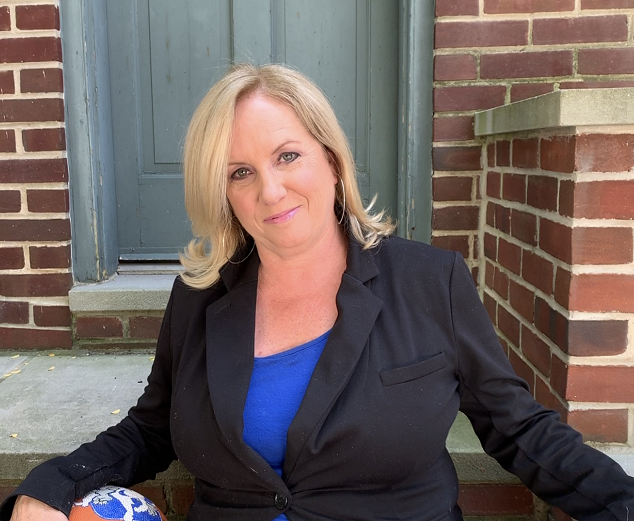 Growing up in a sports family provided Dei Lynam career focus from an early age. Her father Jim, was a coach in college and pro, most notably as head coach of the Philadelphia 76ers and then Washington Bullets in the 1980s and 90s. 
But it was Jim's first assistant job in the NBA that gave Dei the bug for the sports industry. When he was named an assistant coach with the Portland Trail Blazers, Dei, just 15 years old, began working with the Blazers production crew, holding the mic in team huddles. She was hooked!
Since those teenage years, Dei's career has flourished. Executive producer for NBA Entertainment, sports anchor, sideline reporter, analyst, radio host - she has done it all. For 20 years she was a fixture with the Philadelphia 76ers as a sideline reporter for Comcast Sportsnet Philadelphia, building relationships with some of the most iconic stars in the NBA stage including Kobe Bryant, Allen Iverson, and Charles Barkley. 
Mentor for Sports Broadcasting
(West Hartford, Connecticut)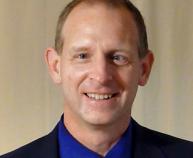 Dean is known as a pioneer in the analytics that helps govern many basketball teams, from the NBA to high school. His book, Basketball on Paper, was written at the same time as Moneyball and helped him to enter the NBA in 2004 as the first statistical consultant, working for the Seattle Supersonics. He has since worked with several other NBA teams' front offices and has been part of several very successful organizations. Dean went to ESPN during the 2011 NBA lockout, where he headed up the development of their sports analytics group, working on both basketball and football with on-air talent, producers, and executives at the company.
He earned a bachelor's degree in engineering at Caltech while playing on the basketball team. While serving as an Advanced Scout in college basketball, Oliver received his Ph.D. in environmental engineering at North Carolina and Stanford. Dean's work has been published in numerous places, is in regular use on television and radio, and he is often asked to give talks to business and educational groups. His book has been lauded by legendary basketball coach Dean Smith, and by sabermetrics pioneer, Bill James.
Mentor for Basketball Analytics
(London, England)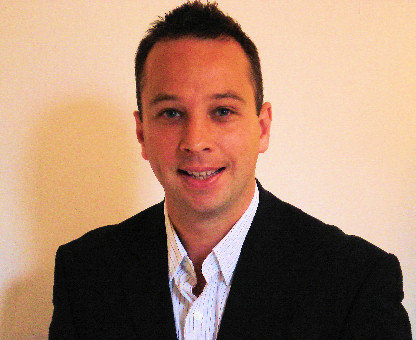 John Print is SMWW's Director of Soccer, registered intermediary with the English FA/USSF and a Licensed FIFA Players Agent for over 8 years. As an agent, John has represented clients at all professional levels in England, across Europe and the USA, including the EPL, MLS, and USL. In addition, John also works as a freelance soccer scout for professional teams in England providing opposition analysis and individual player assessments.
Besides working in soccer, John represents Olympic/Paralympic athletes and other sports personalities. Prior to working with SMWW, John worked with UK Sport within their International Relations and Drug-Free Sport Departments. He was also a partner with a London-based sports agency, SIML before setting up his own agency called Sports Talent, which focused on promoting athletes with promotional and media projects. Highlights include proving talent for Global TV Commercials on behalf of Nike, Adidas, EA Sports, Pepsi and Castrol, and soccer talent for Timbaland's Worldwide No. 1 music video - "The Way I Are".
John has a tremendous understanding of what it takes to market a player at every level of the game. His combined scouting and agent experience with teams and clubs at all levels is unique and a huge asset for SMWW clients looking to play at the highest level.
Mentor for Athlete Management - Sports Agent, Rugby Business Management, and Soccer Agent
Scott Rezendes
Scott has spent over a decade in the professional game in a variety of leadership roles – advocating for players, managing clubs, and scouting countless matches. His grasp of the domestic player pool at all levels is comprehensive and current. He has worked extremely hard to develop and maintain tremendous relationships throughout the industry with league executives, club management, coaches at all levels, agents and athletes.
Read more about Scott's bio here. 
Scott is a guest mentor in Soccer Management and Scouting, a speaker at the Soccer Career Conference, and mentor for the upcoming Soccer Apprenticeship. 
(Boston, Massachusetts)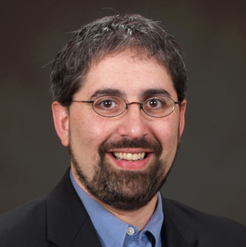 Aaron Schatz is the creator of Football Outsiders and most of the original statistical methods used in NFL analysis, as well as lead writer, editor, and statistician on the book series Football Outsiders Almanac. He also writes for ESPN.com and ESPN The Magazine and is the main analyst for the ESPN Fantasy Football Weekly podcast.
During the 2011 season, he was a regular panelist on the ESPN2 show Numbers Never* Lie. Before Football Outsiders, Aaron spent five years on the radio at WBRU Providence and WKRO Daytona Beach, and three years as the writer and producer of the Lycos 50, the Internet's foremost authority on the people, places, and things that are searched online. He has written for a number of publications including The New Republic, The New York Times, The Boston Globe, Slate, The American Prospect, and the Boston Phoenix.
Mentor for Football Analytics
(Boston, Massachusetts)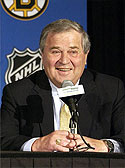 NHL Hall of Famer Harry Sinden is a living legend of the game of hockey, his name immortalized on the Stanley Cup twice, once as a coach of the 1970 Boston Bruins championship team, and again as an executive with the Bruins 2011 championship squad.
Over his 50 years as a coach, GM, President, and Senior Advisor to the Boston Bruins, Sinden was instrumental in leading the team to a North American major professional record 30 consecutive playoff appearances, which included five Stanley Cup finals. Before getting into coaching, Sinden was an accomplished player, winning the silver medal as a member of the Canadian national men's hockey team in the 1960 Winter Olympics.
To learn the inside game of hockey from someone as experienced as Harry Sinden is a chance unlike any other.
Students speak directly each week with Harry Sinden, and after successful completion of this course, you can add him as a reference to your resume.
Mentor for Hockey GM & Scouting
(New York, New York)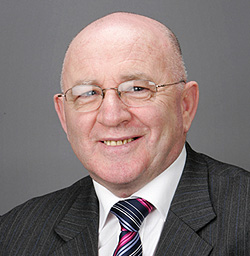 Irish-born Tommy Smyth joined ESPN in February 1993 as a soccer analyst for ESPN, ESPN2 and ESPN International. He is an anchor of ESPN Soccernet Press Pass, ESPN International's global football roundtable discussion and is a game analyst for Italian Serie 'A', La Liga, the UEFA Champions League and FIFA World Cup qualifying matches.  Smyth's list of credentials is extensive.  He has covered the 2010 FIFA World Cup, UEFA European Football Championship 2008 (Euro 08), worked on three other FIFA World Cups (1998, 2002 and '06) and the 1998 FIFA Men's World Cup in France. He also provided studio analysis for ESPN2's World Cup 2Night, and ESPN & ESPN2's pre-game and halftime coverage.  
He co-hosted Latin Futbol Weekly on ESPN2, seen in more than 200 countries via ESPN International (1993-99). At ESPN, he has called over 2,500 international matches from all over the world, leading up to the 2002 World Cup he co-hosted ESPN International's "Road to World Cup 2002," aired in over 150 countries. Smyth has also provided game analysis for Major League Soccer's NY/NJ Metrostars as well as national MLS telecasts on ESPN and ESPN2. Smyth has also worked as an analyst for ESPN's coverage of MLS.
Mentor for Soccer Management & Scouting 
(Phoenix, Arizona)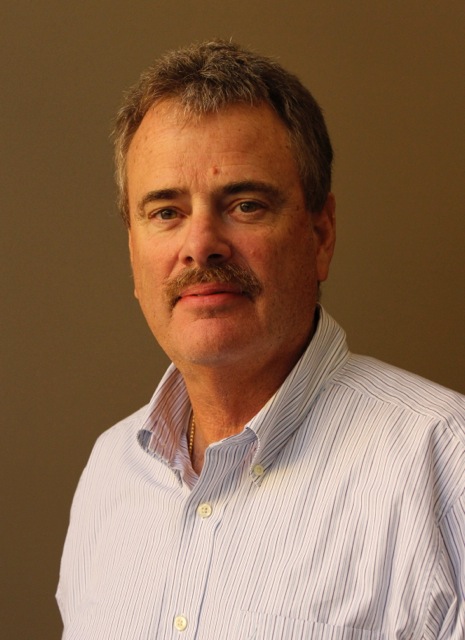 Oscar Suarez is a certified agent with the MLBPA and has been in business since 1988. However, his initial tasks were in the accounting and insurance world having served as the VP of audit for two major insurance companies and as the CFO of the individual division of another insurance conglomerate. 
He has and still represents numerous clients in their baseball contractual needs and also in other facets of their daily lives, ie financial, real estate consulting, winter ball placement and other international job opportunities. His clients include MLB players such as Armando Reynoso, Elmer Dessens, Ricardo Rincón, Francisco Cordova, Juan Castro, Joakim Soria, Ed Vosberg, Dennys Reyes and Oscar Villarreal to name a few. 
In addition, he has sent various players to Asia, including Balvino Galvez, a longtime star for the Tokyo Giants, Japhet Amador, Karim Garcia, Julio Franco, Domingo Martinez and Carlos Baerga.
Oscar is also very involved with his son, Gabe's sports career, having helped him when he played but also at present assisting him with his different business ventures, ie independent baseball franchises which help in the placement of players and non-playing personnel who are looking for an opportunity to return to affiliated baseball or continue to excel in the indy circuit.
Finally, he has also assisted field staff personnel with their contractual needs especially with international opportunities; clients include ex MLB managers, Tim Johnson and Al Pedrique.
Mentor for Athlete Management - Sports Agent
(Portland, Oregon)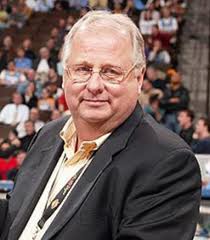 Mark Warkentien is the Oklahoma City Thunder Special Assistant Evaluator.
With over 35 years' experience working in basketball, including his former position of Director of Player Personnel for the New York Knicks, Mark Warkentien is one of the most respected executives in the NBA. Prior to the Knicks, Warkentien was the General Manager of the Denver Nuggets where he was named NBA Executive of the Year in 2009 for his work helping the Nuggets reach the Western Conference Finals.
Warkentien has held other executive positions with the Cleveland Cavaliers, where he was Director of Player Personnel and interim GM for the latter half of the 2004-05 season, and the Portland Trail Blazers, where over a ten-year period he was a Scout, Director of Scouting, Assistant GM and Director of Player Personnel. His career in the NBA started as a scout with the Seattle Supersonics in 1991.
Before the jump to the NBA Warkentien had a very successful career in college basketball, coaching several Southern California college basketball teams before joining the staff of UNLV as an assistant coach under the legendary Jerry Tarkanian. During his time with the Running Rebels, the team advanced to the NCAA Elite Eight four times, the Final Four three times and won the 1990 NCAA Championship.
Warkentien graduated with his Sports Leadership Master's degree in May 2014 from Concordia University Chicago, a partnership program with Sports Management Worldwide and is currently enrolled in the Doctorate program. 
Mentor for Basketball GM & Scouting
Agency Operations Assistant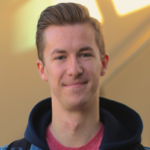 Ike was recently hired in June of 2018 after interning with Sports Management Worldwide and has come on to assist Alyssa Rutherford, Dr. Lynn Lashbrook, and the SMWW Staff with the Agent Advisor Program, client recruitment, student services, and curriculum development for future courses.
Ike is a Portland native, but sought out his bachelor's degree from Bond University, in the Gold Coast of Australia. Ike studied Sports Management at Bond, to pursue his love of sports and to better understand the global appeal of the industry and its impact.
He came to SMWW to learn the ways of being an agent to professional athletes and hopes to represent clients by the start of next year.
Sports Management Worldwide offers a great opportunity to be mentored by Dr. Lashbrook while working alongside like-minded people to grow SMWW and further its positive impact on the world of sports and those looking to be a part of it.

Lynn and Liz Lashbrook
---

Dr. Lashbrook, Chase Sbicca, Bret Polvorosa, Liz Lashbrook, Jeanette Ehnerd, Tom Leip (At the National Sports Forum presenting SMWW students to teams.)
---

"The SMWW Staff cheering you on
in your new sports career!"