SMWW Basketball Education Program
SMWW Basketball Scouts have been trained and mentored by some of the best in the industry. SMWW Basketball Scouts have completed a rigorous eight week training program and instructed by Mark Warkentien and Dean Oliver. SMWW Basketball Scouts are listed here with scouting report samples. Please contact them and arrange a complimentary scouting report for your program, be it at the high school, university, or professional level.
SMWW Basketball Scouting Mentors: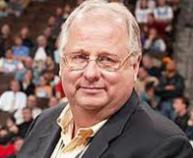 Mark Warkentien is the New York Knicks Director of Player Personnel. Formerly, Mark was the Denver Nugget's General Manager and awarded the 2009 NBA Executive of the Year. Mark worked for one season as the Director of Player Personnel for the Cleveland Cavilers. Prior to Cleveland, Mark headed up the Portland Trail Blazers Scouting Department for ten years as Assistant General Manager and Director of Scouting. Mark earned his Masters in Sports Leadership from Concordia University Chicago and teaches Basketball GM & Scouting.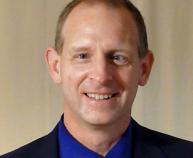 Dean Oliver is currently a Statistical Analyst and Scout for the NBA Denver Nuggets, and formerly with the NBA Seattle Supersonics as a Statistical Analyst. Dean is the author of "Basketball on Paper" and an expert at the evaluation of assembling players into a team, including quantitative evaluations of player quality, game strategy, and team chemistry. Dean is a "guru" of basketball statistics, having received a Ph.D. in statistics from the University of North Carolina.
SMWW Basketball Scouts have successfully completed 8 weeks of training including:
Basketball Scouting player evaluation; body type, mental makeup, playing ability, physical tools
Learn to identify players who will succeed at NBA or  various international levels
College Scouting and rating college talent as it pertains to the NBA draft
Traditional basketball scouting vs. new high tech scouting and digital video editing
The making of a basketball scouting report
Basketball Scouting, player evaluation, player ratings and in-depth analysis
Concise and indepth Basketball scouting terminology
Collegiate basketball scouting versus high school players
Methods of ranking high-school and college basketball talent
The language and history of basketball scouting
Click here to search for a SMWW Basketball Scout by Area.
SMWW Scouts will do a complimentary scouting report to your specifications to prove they are an expert.
SMWW Scouts will be an exceptional resource to save you time and money in your program!