SMWW Soccer Education Program
SMWW Soccer Scouts have been trained and mentored by some of the best in the industry. SMWW Soccer Scouts have completed a rigorous eight week training program and instructed by Tommy Smyth, Matt Martin, John Print, Richard Trafford and Wyscout. SMWW Soccer Scouts are listed here with scouting report samples. Please contact them and arrange a complimentary scouting report for your program, be it at the school, university, club, or professional level.
SMWW Soccer Scouting Mentors: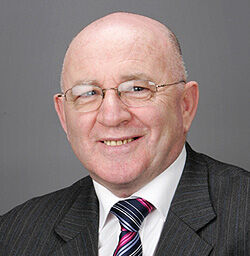 Since 1993, Irish born Tommy Smyth has been an integral part of ESPN soccer coverage for the MLS, EPL, Serie A, La Liga, UEFA Champions League and FIFA World Cup Qualifying matches. His in-game analysis, strategic expertise and player evaluations are unmatched, as are his trademark voice and excitable delivery. Smyth is also well known for his studio work, anchoring ESPN Soccernet Press Pass, ESPN International's global football roundtable and analysis segments covering the game the world over.
During his tenure at ESPN, Smyth has called over 3,000 international matches, giving him an unprecedented point of view into team dynamics, attributes and organization. It is this knowledge of the sport, and first hand exposure to the global game, that makes Smyth such a valued course mentor.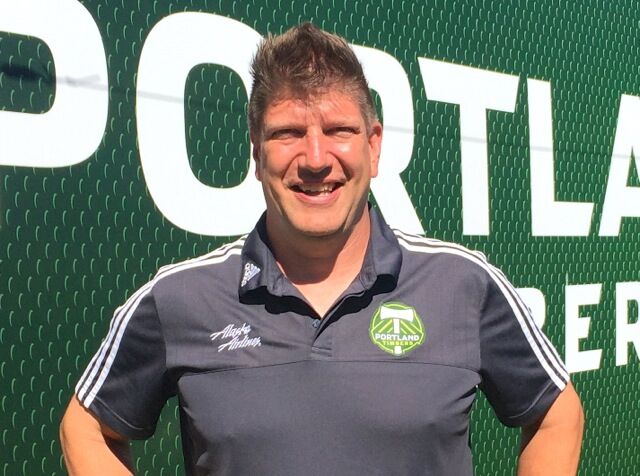 As the Director of Domestic Scouting for the Portland Timbers of the MLS, Matt Martin is focused on scouting USL, NASL, NCAA and MLS matches in the USA. He coordinates and manages the efforts of a team of regional scouts for recruitment and advance scouting purposes. Before joining the Timbers Martin was the National Scouting Coordinator for Sporting Kansas City, covering the East Coast, and a scout with the New York Red Bulls.
Matt's professional career began with The Scouting Network (TSN) out of Birmingham, England after completing SMWW's Soccer Management and Scouting Course in 2007. Now he's a course mentor, and a highly connected resource in the world of domestic soccer.  In fact, the entire scouting staff of the Portland Timbers are graduates of Sports Management Worldwide Soccer Management & Scouting course. Martin's reach extends far beyond the Pacific Northwest; he knows firsthand which teams are hiring within professional and college soccer and has helped place many course graduates in soccer careers.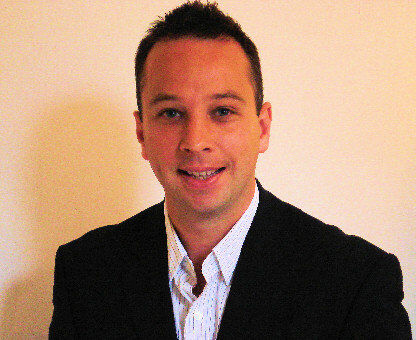 John Print is SMWW UK Operations Manager and Director of Soccer. John is a Licensed Player's Agent by the English FA with a jurisdiction to represent players and clubs worldwide. With years of experience, Print has built up a large number of worldwide contacts within the game which are invaluable to SMWW and our students.
Besides working in football, John also represents a number of Olympic athletes and other sports personalities. His experience of sports marketing and client management allows his clients to maximize their potential whilst competing and away from their chosen sport.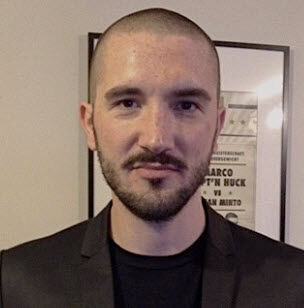 As a licensed FA agent and the Director of Operations for the UK and US operations of Wyscout, Richard Trafford has a diverse skill set ideally suited for teaching soccer analytics.With over 10 years' experience in sports marketing, and having previously worked at Sports International Management, Cassius Management and the Kentaro group, Richard brings a wealth of experience to player management and analytics.
A graduate of the SMWW Athlete Management course and a speaker at many of our soccer conferences, Richard's personality and advanced knowledge of soccer will enlighten and entertain students.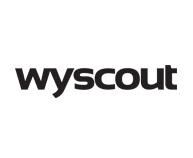 One of the companies leading the charge in soccer analytics is Wyscout, whose video analytics platform is used by over 500 clubs and 4,000 soccer professionals across the globe. This is the only course in the world that will help you become an advancedWyscout user, and that's just the beginning of what this course has to offer.
SMWW Soccer Scouts have successfully completed 8 weeks of training including:
Soccer/football Scouting, player evaluation, player ratings and in-depth analysis
University, Club, and International Scouting
Collegiate soccer scouting versus U16 and U18 players
Relationships between scouting soccer leagues in the US, Europe, South America, Asia, Middle East, and Africa
Methods of ranking soccer talent
Team evaluation vs. individual evaluation
Evaluating offensive schemes/formations
Soccer Scouting player evaluation; body type, mental makeup, playing ability, physical tools
Learn to identify players who will succeed at various international levels
Traditional soccer scouting vs. new high tech scouting and digital video editing
The making of a soccer scouting report
Concise and indepth soccer scouting terminology
Collegiate soccer scouting versus high school players
Methods of ranking high-school and college soccer talent
Click here to search for a SMWW Soccer Scout by Area.
SMWW Scouts will do a complimentary scouting report to your specifications to prove they are an expert.
SMWW Scouts will be an exceptional resource to save you time and money in your program!